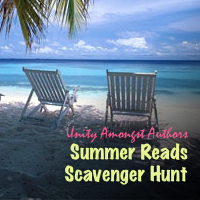 16th – 19th July 2014
Ciao a tutti! Today I'm participating in the Summer Reads Scavenger Hunt. Here are the details:
The Summer Reads Scavenger Hunt will run from TODAY until midnight on SUNDAY (19th July). To enter to win FORTY signed paperbacks by a wide range of authors PLUS $30 worth of Amazon Gift Cards, simply hop around ALL participating stops, collect all of the highlighted numbers, add them together, and then go enter the requested details along with your calculated answer in the ENTRY FORM. You can find more information on how the stop works HERE. All stops will direct you to the next place to hop across to. And don't worry if you get lost, because the entire list of participating authors can be found HERE.
My Book
My cozy mystery, Limoncello Yellow, is one of the forty signed paperbacks you can win! Don't forget to record my favorite number: 627
SWAG
I'm giving away Cindi Madsen's hilarious romantic comedy Cinderella Screwed Me Over. Comment below for a chance to win!
What I'm Reading This Summer
1. Homicide in High Heels by Gemma Halliday
If you're into "the boys of summer" (and who's not?), then this ninth novel in the High Heels Mysteries is the book for you. It has all the makings of a great mystery: Beverly Hills, fashion runways, reality TV, and a "Tanning Salon Killer."
2. In Need of Therapy by Tracie Banister
Want to add a little Cuban spice to your summer? Then pick up a copy of this sizzlin' hot novel. It's set in sunny South Beach, and it involves a sexy and single psychiatrist. Now that's my kind of therapy.
3. My Ex-Boyfriend's Wedding by T. Sue VerSteeg
When I think summer, I think weddings. But as the title of this romantic comedy suggests, Jemma Keith isn't getting married—her cheating ex is. And luckily for Jemma, his bride-to-be has a hot Italian cousin. Buon appetite!
4. I Love Capri by Gabriella Giacometti
Don't be mislead by the English title—this one's in Italian. But I had to include it. mean, it's about a food blogger who's asked to ghost-write the autobiography of a sensual chef (fabulously named Fabrizio) on the sun-drenched island of Capri. Intrigued? Then you'd better start studying italiano.
5. Queenie Baby: On Tour by Christina A. Burke
Looking for a fun beach read? Then you'll definitely want to check out the third novel in the Queenie Baby series. When temp-turned-rockstar Diana Hudson hits the big time with "The Rum Song," she goes on tour to Key West with a band of pirates. Blimey!
Next Stop
Be sure to hop to the next stop on the Summer Reads Scavenger Hunt: Maria V. Snyder's blog! Or, if you have all your numbers and are ready to enter, then hop across to the Summer Reads Scavenger Hunt Entry Form.