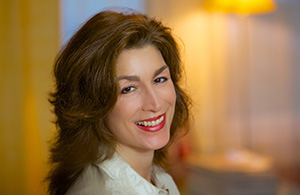 Subscribe to my reader group to receive new release updates and a free short mystery!

---
Now that you've signed up for my reader group, subscribe to my blog!
Subscribe
---
Just can't get enough? Join my street team!
If you'd like to read advance review copies of my books and post reviews, join my street team, The Giallo Squad. You don't have to be a professional writer or blogger—all you need is the ability to post reviews on book retail websites like Amazon, Barnes and Noble, iTunes, and Kobo.
Note: Giallo is the Italian word for both "yellow" and "mystery," which is one of the two reasons I named my debut novel Limoncello Yellow. To find out the other reason, read the book!
How to join my street team
Email me at traci@traciandrighetti.com
or send me a message at
www.facebook.com/traciandrighettiauthor
Grazie Mille!
---