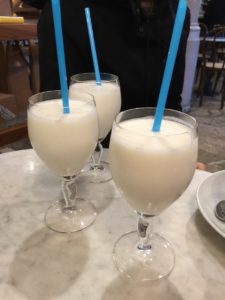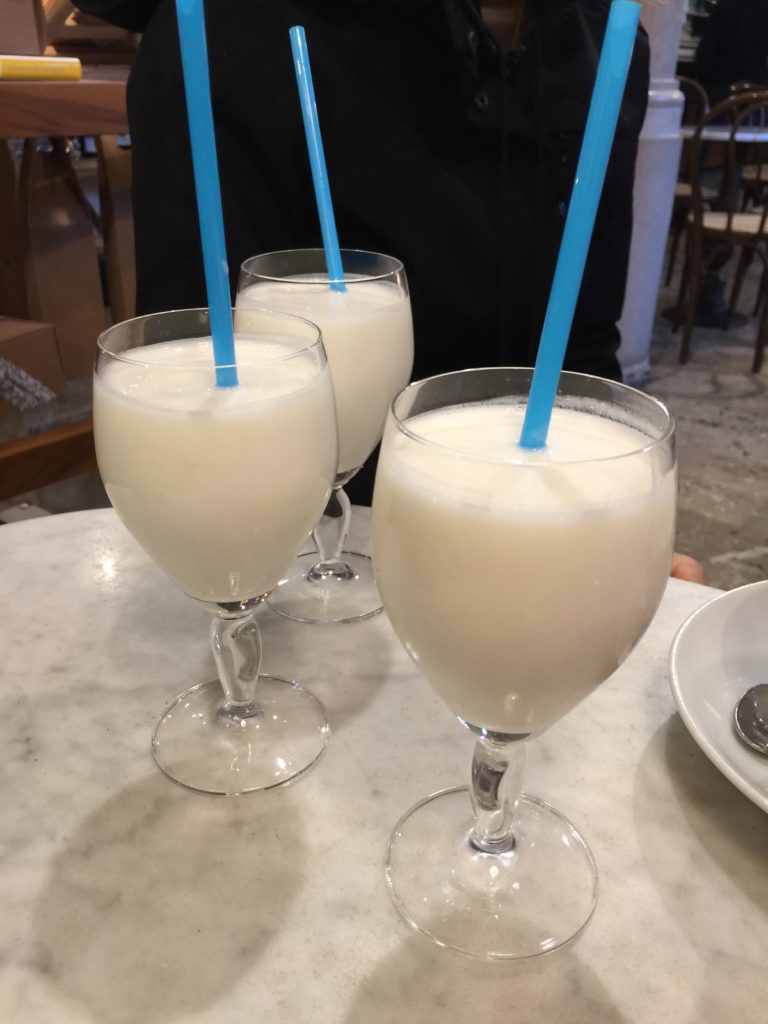 When I visited the Bele Casel winery in the Veneto region of Italy last March, Paola Ferraro and Luca Comello (The Winefathers) took me to the Caffè Centrale Fratelli Botter in Asolo, a small town known as "The pearl of the province of Treviso." While I was at the caffè, I was psyched to see sgroppino on the menu.
Why? Well, I love Italian drinks as much as some women love diamonds, especially when I'm sipping them in Italy. And just look what's in sgroppino:
1/3 cup lemon sorbet (or gelato)
3 oz. prosecco
1 oz. vodka
lemon zest (optional)
One of the coolest things about this drink (besides the ingredients) is that it was used as a palate cleanser among aristocrats in Venice as far back as 1528. The fact that Venetians would consider a drink made of prosecco, vodka, and lemon sorbet to be a simple palate cleanser is, IMHO, one of the many things that makes Italy so freaking great.
These days, Italians drink sgroppino at the end of the meal or between the first and second courses (Buon appetito! and Cin cin!), but visiting Americans like myself drink it whenever and wherever they can. Obviously.
Another great thing about sgroppino is that you can switch out the lemon sorbet for other flavors of gelato and sorbetto. Just THINK of the possibilities.