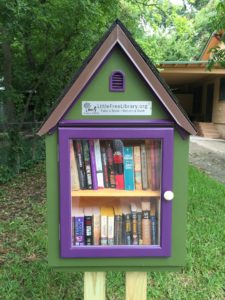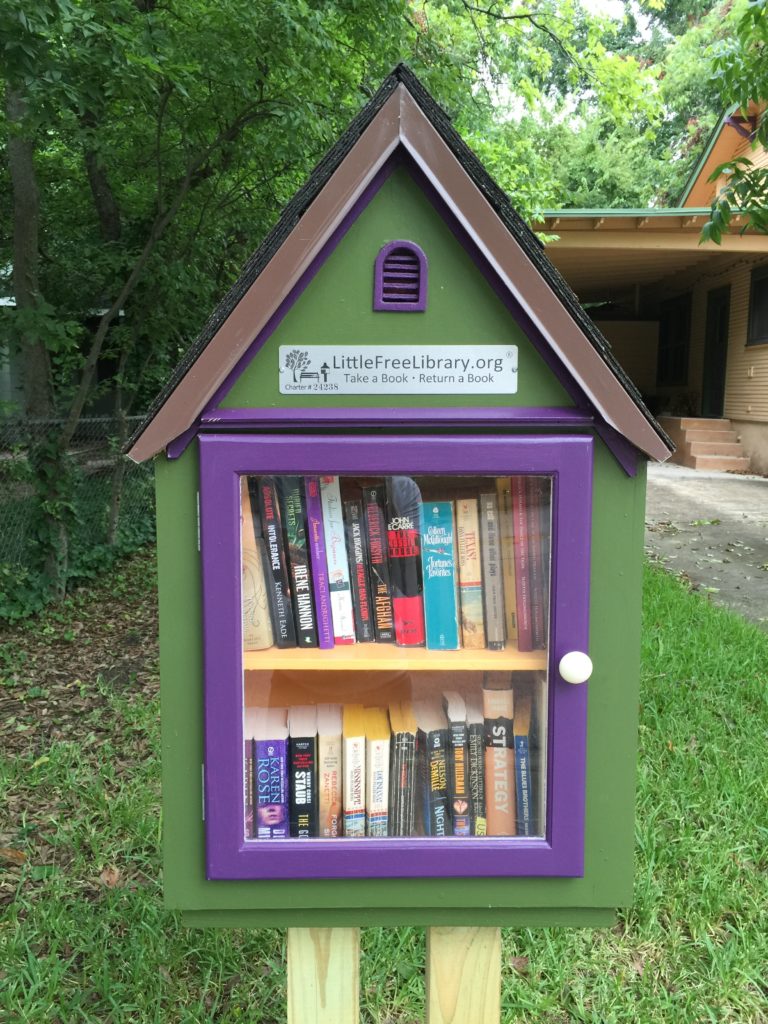 It's official—I'm a proud owner of a Little Free Library. If you haven't heard about this nonprofit organization, I urge you to READ all about them. Little Free Libraries aren't just sweeping the nation—they've gone international, as well. If you don't believe me, check out the Little Free Libraries in Armenia Facebook page.
Because I live in a historic neighborhood, I had my dad design and build a library that would match my house. Then my husband painted the library our colors, yellow, purple, and green. I know—the colors sound a little "out there," which is probably why our place is known locally as "the Mardi Gras house" (the Bacchus head on the front doesn't help any).
But back to the library.
My Little Free Library officially opened to the public on August 13, offering books in English and Italian. Since then, we've already had a lot of traffic. Within minutes of its debut, in fact, our first patron came along with a backpack and pretty much emptied the shelves, which, by the way, IS NOT HOW THE BORROWING SYSTEM WORKS.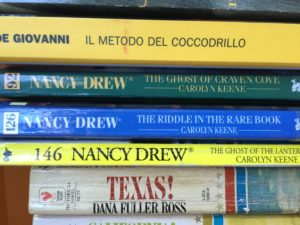 Fortunately, I haven't been the only one to stock my library. Someone left a copy of Bill Cosby's Fatherhood, which was promptly unshelved. Another person left Fried Green Tomatoes at the Whistle Stop Café (in large print, too) and The Hobbit. But my favorite "return" was three Nancy Drew books that disappeared within a day. I'm not sure who dropped them off or who took them, but it my mind it definitely was a dark and mysterious figure.