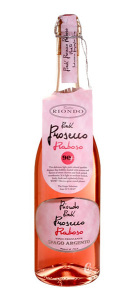 Thanks to Limoncello Yellow, the first book in my Franki Amato Mysteries, my love for Limoncello is well documented. But now that Prosecco Pink, the second novel in the series, is slated for release on November 3, it's time to tell you about my passion for Prosecco.
Although most Americans have discovered Prosecco relatively recently, Italians have enjoyed this delightful drink since before Mt. Vesuvius erupted. In ancient Rome it was called pucinum, and it was celebrated by the likes of Pliny the Elder and Livia Drusilla, the emperor Agustus' wife. Incidentally, Livia believed that Prosecco had medicinal qualities, and I say she was totally right.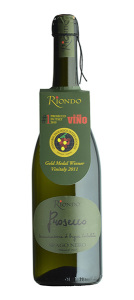 I first tried Prosecco in Austin, Texas, in the early nineties. From the very moment it crossed my lips, I knew I'd found the perfect drink: crisp, dry, not too bubbly—and cheap. Because a Roman woman served it to me, I just assumed it was from the Lazio region. Only later did I learn that it's from the Veneto, the region my paternal grandfather is from. So, I was born to drink this stuff.
Even though Italian custom dictates that Prosecco be consumed in the springtime, I openly defy tradition and drink it all year long. Of course, I enjoy it plain, but I also use it to make sgroppino, which is the perfect blend of Prosecco and luscious lemon. Incredibly, this exquisite concoction served as a palate cleanser for Venetian aristocracy. For me, it's just a dang good slushy drink.
Sgroppino (from the Venetian dialect word sgropìn, or sorbet)
Ingredients
1 cup chilled Prosecco
2 tablespoons chilled vodka
1/3 cup frozen lemon sorbet
1/4 teaspoon chopped fresh mint leaves
Directions
Pour equal amounts of Prosecco and vodka into two Champagne flutes. Spoon a scoop of sorbet into each flute. Sprinkle with mint and serve immediately.
For you lemon lovers out there, skip the Prosecco and add Limoncello instead.
Note: If you're using pink Prosecco, swap out the lemon sorbet for strawberry.