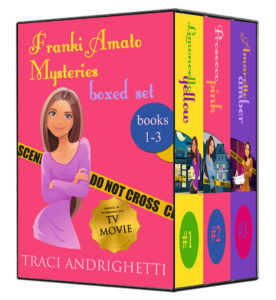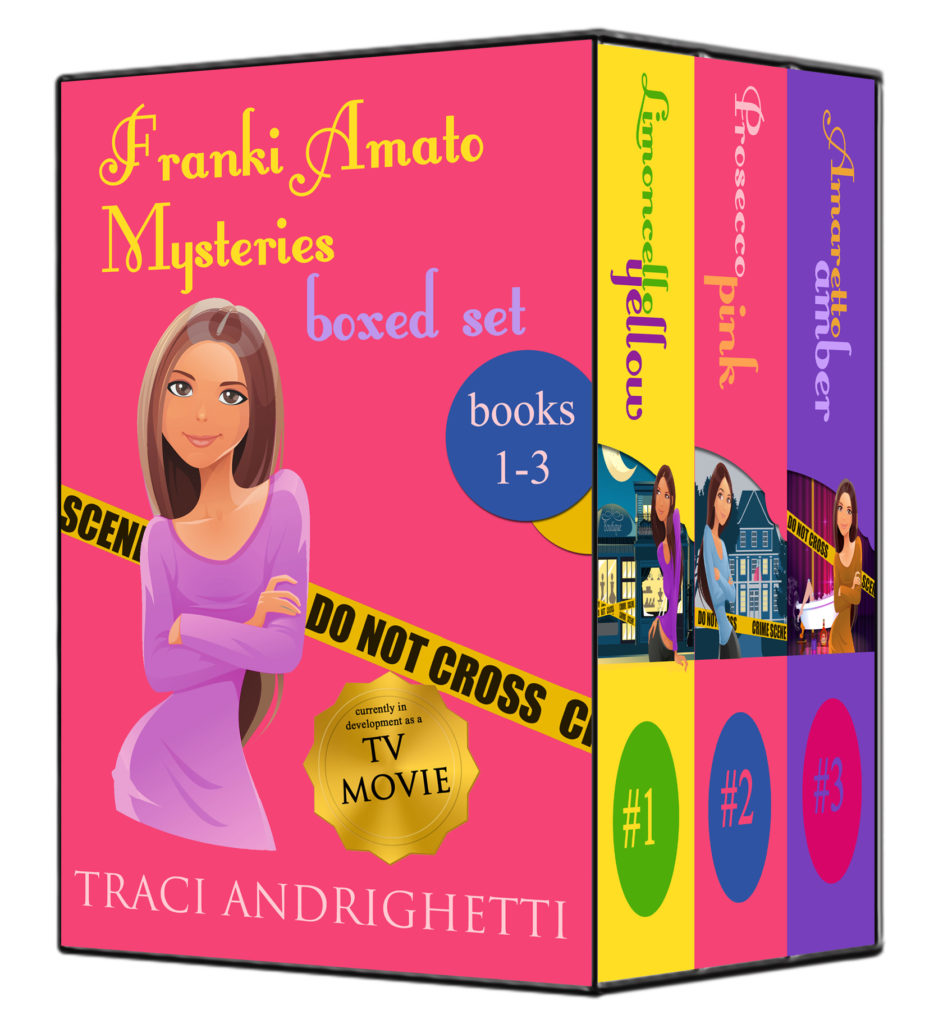 Last year amazing things happened to Franki Amato: She solved a Bourbon Street strip club murder in Amaretto Amber, she heard Madeline Mrozek narrate her voice in the audiobook version of Limoncello Yellow, and she became a USA TODAY bestseller when "Rosolio Red" hit the list in the short story collection Cozy Christmas Shorts.
So, what's Franki doing in 2017? Well, she's kind of irked that she's been sidelined by a forthcoming Danger Cove Hair Salon mystery, A Poison Manicure and Peach Liqueur (a Christmas release). But like I always tell her, from time to time Cassidi Conti has to investigate a murder too.
Once I've gotten Cassidi on the right path, Franki's going to solve a short mystery set in the springtime, possibly in Italy. Then she'll tackle a bloody crime in Campari Crimson, her fourth mystery involving New Orleanians who live as vampires (yes, that really happens).
But next up for Franki is a boxed set! Gemma Halliday Publishing will release Franki Amato Mysteries (Books 1-3) on January 31. To celebrate, I'm giving away five e-copies (it's not available in print) to the first five readers who comment below.
After that I'm going to get ready for Mardi Gras in NOLA, where I'll be on a float with the Krewe of King Arthur. I'm super psyched but also a little scared. Because Franki has assured me there's a mystery in the works . . .