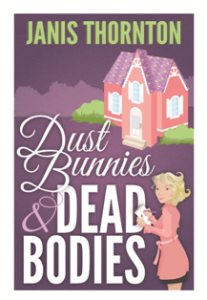 DUST BUNNIES & DEAD BODIES is on tour with Great Escapes! Comment to win an ebook, and don't forget to enter the Rafflecopter giveaway below!
SYNOPSIS
Sixty-something Crystal Cropper (don't even think about calling her a "senior citizen") is the editor for her small-town Indiana newspaper, the Elmwood Gazette. Right before a celebration in honor of retired high school football coach Jack Baxter, Crystal's friend and long-time informant Gertie Tyroo comes across evidence involving the 1993 disappearance of a high school student. Before Gertie can tip off Crystal, she's blindsided by an assailant, causing Crystal to cry foul. Against the wishes of her friend and local sheriff, Verlin Wallace, Crystal joins the investigative team. What she uncovers has ramifications far beyond what anyone in Elmwood could have ever predicted, leaving her deep in enemy territory. If Crystal's not careful, it'll take a "Hail Mary" to save her. Otherwise, she could find herself sidelined for good.
RATING 5 Limoncello shots (or maybe I should say, 5 cups of instant coffee)!
Janis Thornton may be a debut author of cozy mystery, but she writes like a seasoned pro. I loved her quirky characters and fun, small-town establishments so much that I couldn't wait to get to the next chapter to see where the investigation would lead Crystal next. And the mystery is a real page-turner too. By the way, Crystal is a hoot! She prides herself on her one-liners and wisecracks, and she should because they're hilarious. The good news is that Dust Bunnies & Dead Bodies is only the first in the Elmwood Confidential Cozy Mysteries, so we'll be seeing a lot more of Crystal and her kooky camp.
ABOUT Janis Thornton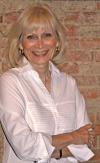 Janis Thornton is a freelance writer, personal historian, and award-winning journalist. She is the author of two local history books, Images of America: Tipton County and Images of America: Frankfort. 
She is a member of Sisters in Crime, the Indiana Writers Center, Association of Personal Historians, and the Midwest Writers Workshop Planning Committee. She lives in a small Indiana town not unlike Elmwood (and not unlike Crystal Cropper!). Dust Bunnies & Dead Bodies is her debut cozy mystery.
AUTHOR Links
Website and Blog: www.janis-thornton.com
Facebook: https://www.facebook.com/janis.thornton.96?ref=tn_tnmn
Twitter: https://twitter.com/JanisThornton
PURCHASE Link
Amazon
FOLLOW the DUST BUNNIES & DEAD BODIES tour and visit the tour page on the Great Escapes website to enter a Rafflecopter giveaway!
October 15 – Sapphyria's Book Reviews – Guest Post
October 16 – Books-n-Kisses – Review
October 17 – Shelley's Book Case – Review, Guest Post
October 18 – Darla King Series – Review
October 19 – Psychotic State Book Reviews – Review, Guest Post
October 20 – deal sharing aunt – Interview
October 21 – Lisa Ks Book Reviews – Guest Post
October 22 – Traci Andrighetti's blog – Review
October 23 – A Blue Million Books – Interview
October 24 – Teresa Trent Author Site – Review, Interview
October 25 – off
October 26 – off
October 27 – Mochas, Mysteries and Meows – Guest Post
October 28 – Cozy Up With Kathy – Interview
October 29 – Dalene's Book Reviews – Review
October 30 – Socrates' Book Reviews – Review, Guest Post